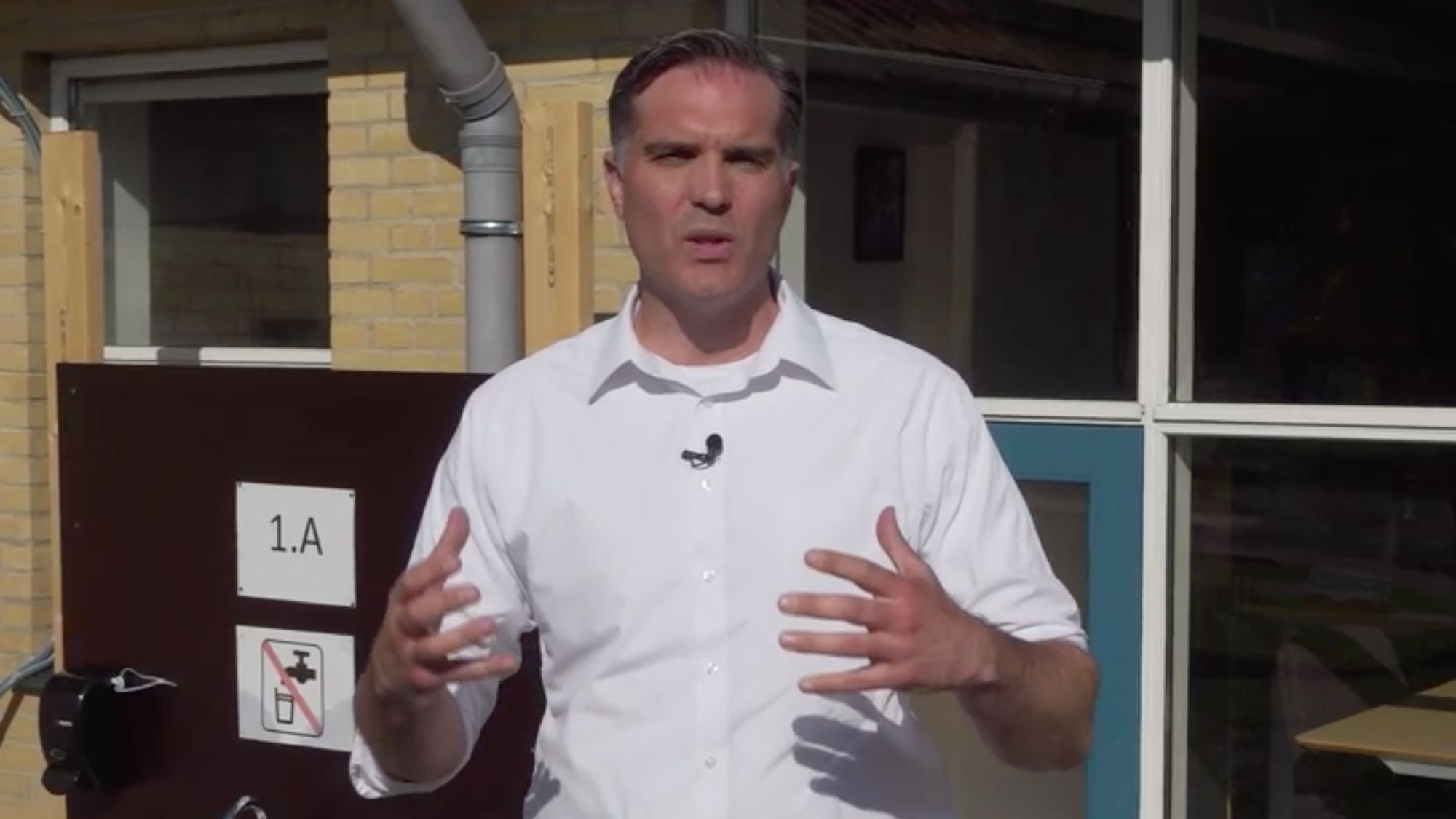 A Danish grammar school is holding some classes in a local church graveyard to follow social distancing guidelines because the numbers on gravestones can be used in math lessons.
CNN correspondent Frederik Pleitgen caught up with educators and students in Denmark during a segment aired tonight during the network's global coronavirus town hall.
"Because of the physical distancing measures they didn't have enough space for all the students to come back, so they actually moved some of their lessons into the local church. So math lessons from the church with the teacher standing in the pulpit, and they even do some of the lessons for statistics in the local church graveyard because there are a lot of numbers on all those headstones and the Danish government actually encourages that," Pleitgen said. "They say schools should do as many lessons as possible outside."
Watch: