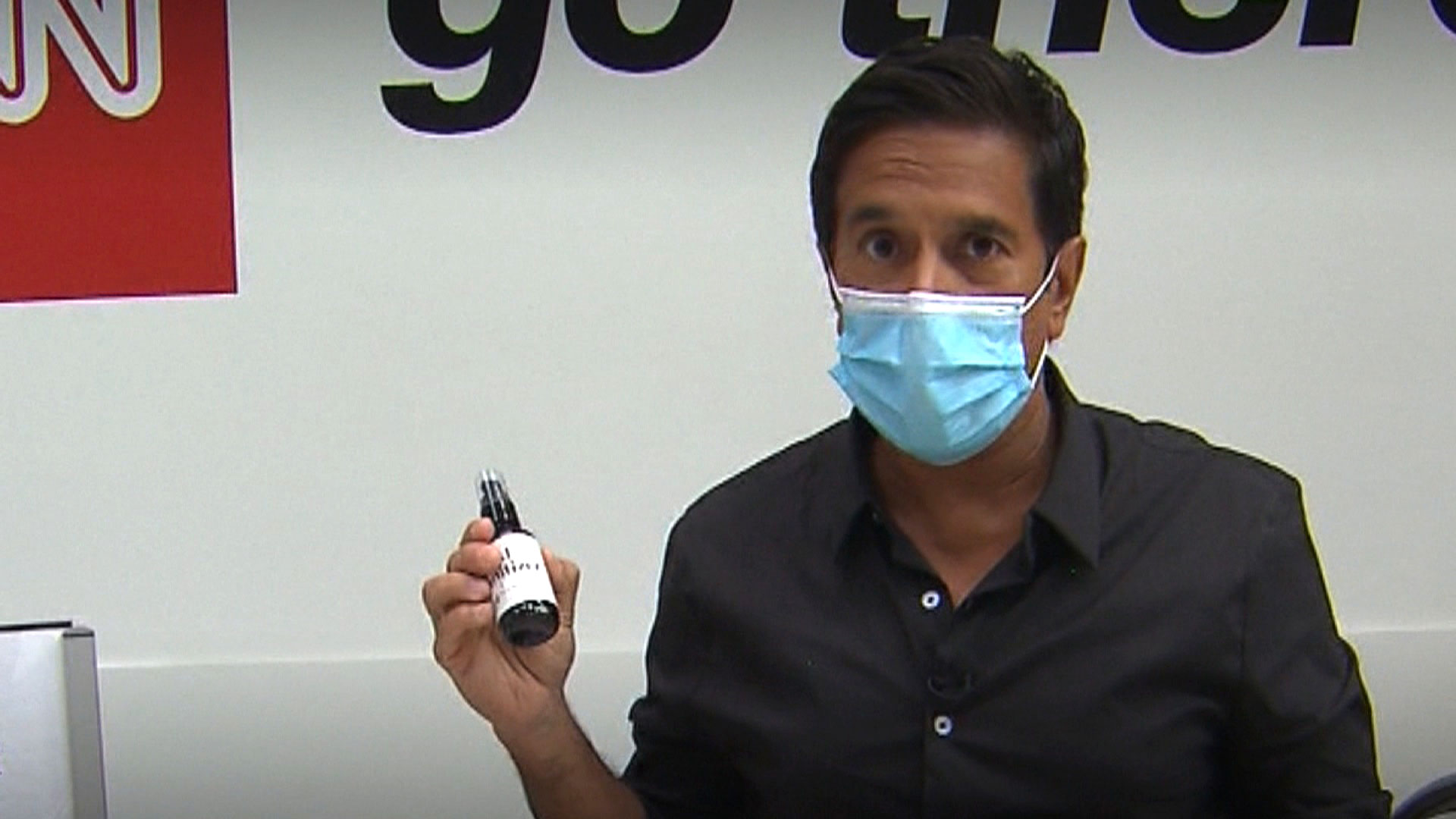 Dr. Sanjay Gupta returned to CNN's Atlanta headquarters to show people how to safely navigate the office during the pandemic.
Office workers can expect to see a lot more hand sanitizing stations and should try and take the stairs more often, Gupta said during CNN's global coronavirus town hall Thursday evening.
"It is probably always a better idea to take the stairs but if you have to take an elevator keep in mind this is one of the higher risk situations. Obviously a small space indoors. Try to find an elevator that is not that crowded. Everyone should face the same direction to reduce the spread of the virus. Use something like a pen to push the button. It goes without saying, think about every surface you touch. Think about this constantly," Gupta said.
Watch: