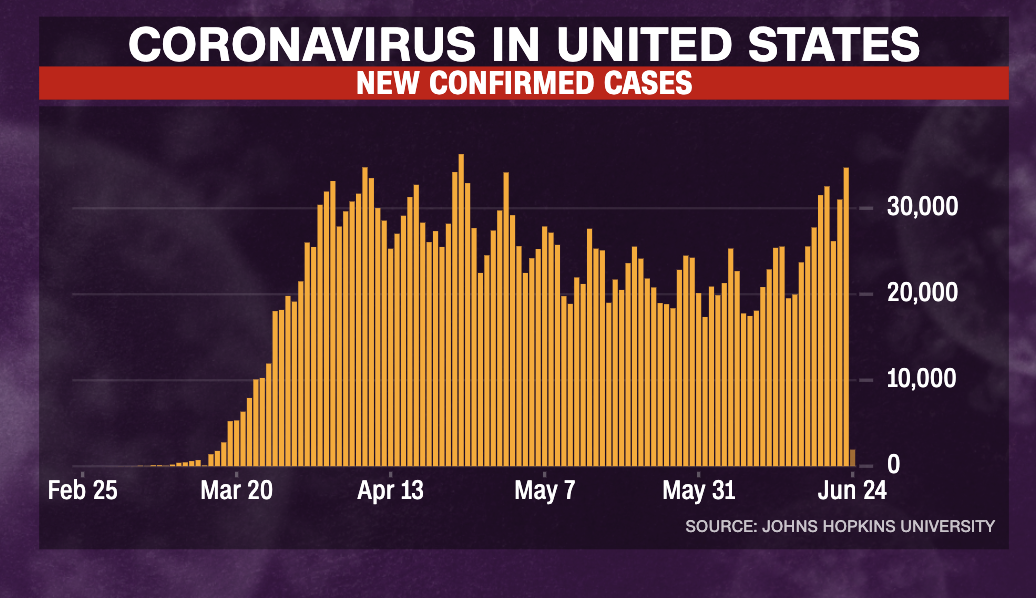 Yesterday marked the third highest number of new coronavirus cases reported in a single day in the US since the beginning of the pandemic 
This is based on the archive of numbers kept by Johns Hopkins University.
At least 34,720 cases were reported yesterday. The second highest number — 34,756 cases — was reported on April 9.
The highest number of new cases was reported on April 24, when at least 36,291 were recorded.