As Florida reports increasing coronavirus cases, Gov. Ron DeSantis today said the state has robust testing and "hospitals have a lot of capacity." 
Speaking at a news conference today, the governor said Florida is "well positioned to be able to handle what comes down the pike."
He also said Florida would not be "closing things" — days after the state suspended on-premise alcohol consumption in bars after Florida reported record coronavirus case counts.
"We're not going back, closing things," DeSantis said today. "I don't think that, that really is what's driving it. I mean, people going to business is not what's driving it. I think when you see the younger folks, I think a lot of it is just more social interactions and so that's natural," added DeSantis.  
Regarding the younger population, DeSantis emphasized that some people could have mild or no symptoms. "You have a responsibility not to come into close contact with folks who could be more vulnerable," he added.
The latest numbers: The Florida Department of Health reported more than 6,093 additional coronavirus cases today, bringing the state total to more than152,000. The state recorded its highest daily total on Saturday with more than 9,500 new cases.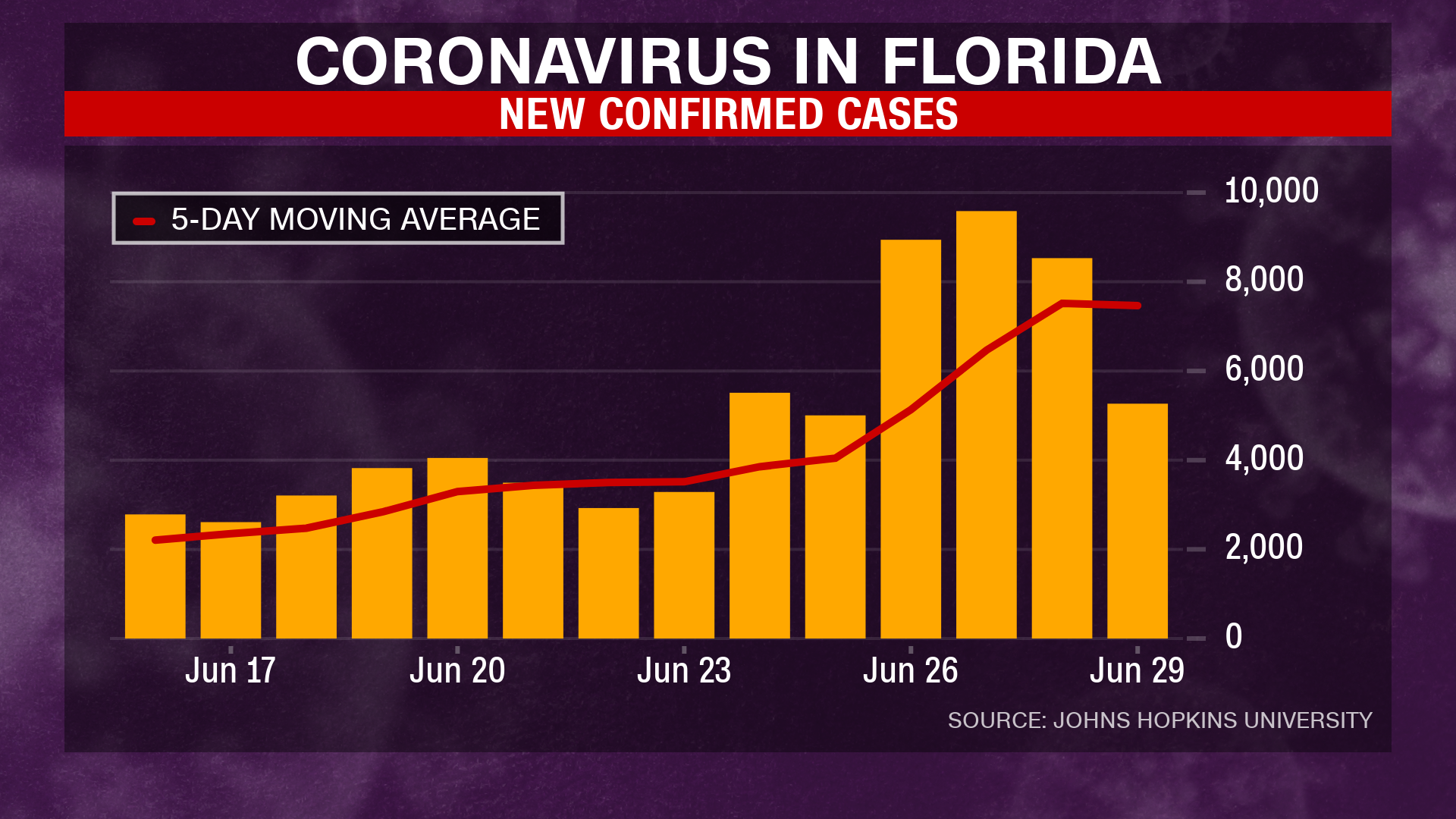 Watch Florida ICU doctor response to DeSantis' comments: