California, the most populous US state and the first to implement a statewide lockdown to combat the coronavirus outbreak, continues to set records in cases.
The governor of the Golden State, who ordered bars in seven counties to close over the weekend, said he will announce more restrictions today.
As New York's daily case count continues to decline, California's numbers are going up.
The state currently has the second highest number of cases in the country with more than 222,000 coronavirus cases — about half of which are in Los Angeles County. On Tuesday, the state announced 6,367 cases, the second highest total for the state since the pandemic began.
Here is how California's cases and deaths compare to other states: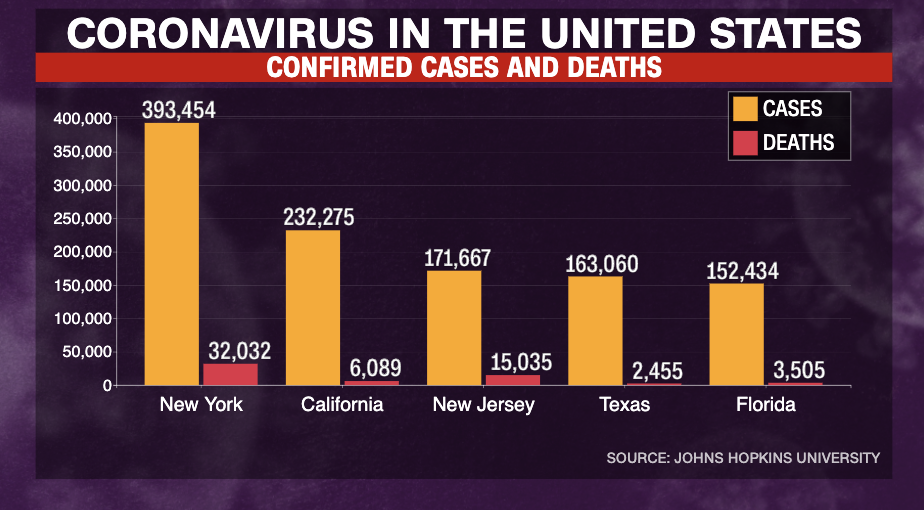 Here is how California and New York compare in total confirmed cases: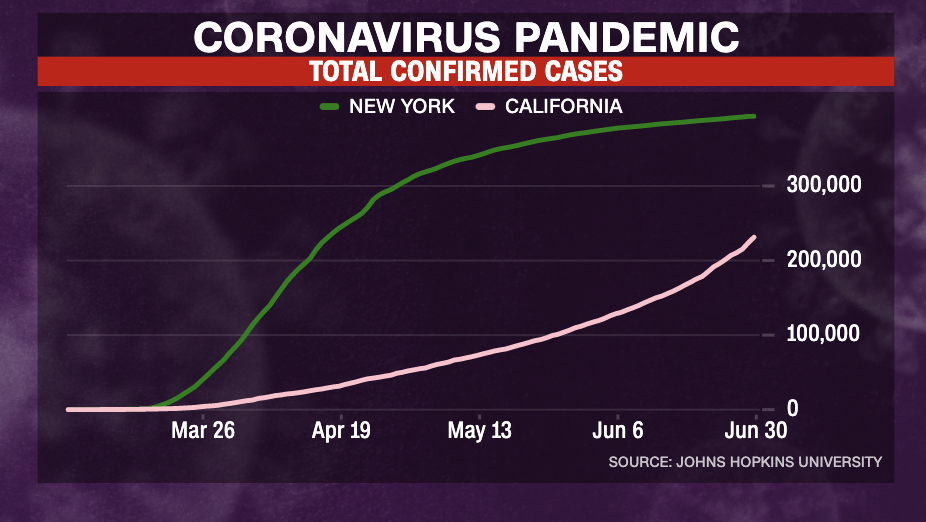 Los Angeles County has especially been hard-hit. Here is how the county's cases compare to other parts of the state: