Delta Air Lines is restoring wine and beer options across most of its US flights three months after it eliminated the options as the pandemic began to cripple demand for air travel.
With the rollout beginning July 2, passengers sitting in its two premium cabins -- First Class and Comfort+ -- will soon have the complimentary option of single-serve bottles of red and white wine, or a choice of Miller Lite, Heineken and SweetWater beer, on flights farther than 500 miles. The rollout will be gradual and alcohol won't be available for passengers sitting further back in Main Cabin. All customers will still get a snack bag that includes a bottled water.
CNN Travel reported earlier this month that, as Europe's skies reopened to increased commercial travel, airlines including Easyjet and KLM in Europe were suspending all or part of their alcoholic drinks service in response to Covid-19.
However, Delta spokesperson Olivia Mays tells CNN that this latest move is not in response to the other airlines' drinks suspension. "It's been in the works for over a month now, so we're really been focused on figuring out the best way to serve," she says.
Beverages were dropped abruptly from the service in March because the airline wanted to minimize interaction between flight attendants and passengers, but it has now worked on procedures to safely give the drinks to customers.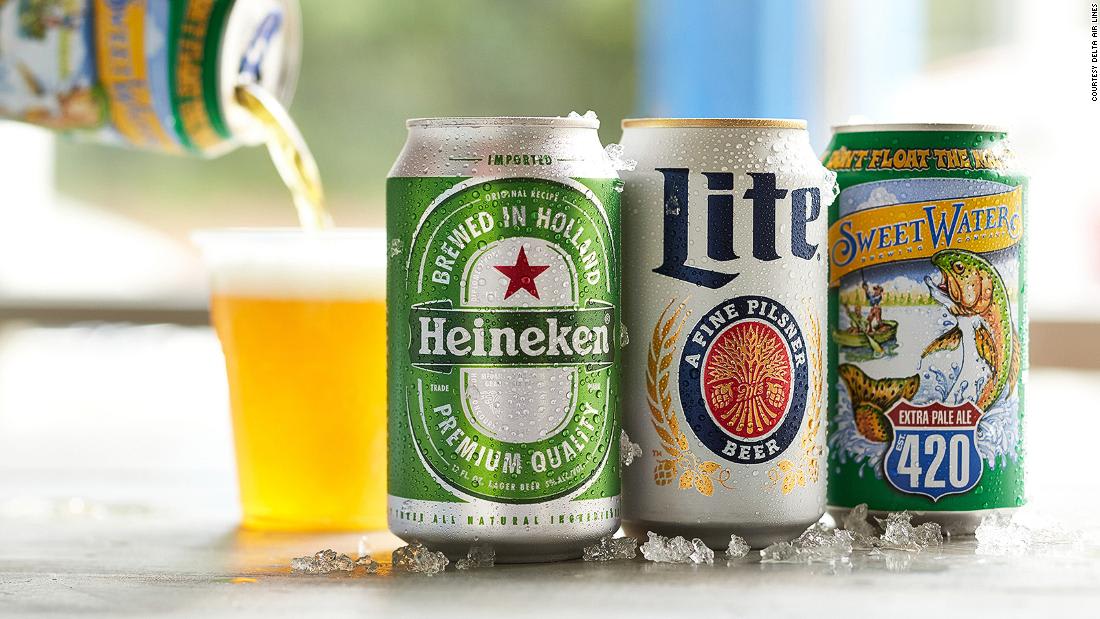 RELATED
By Jordan Valinsky and Maureen O'Hare, CNN