Some residents in the Atlanta area received a public safety alert on their phones this morning, during them to wear a mask when they're outside and to stay home when possible.
The alert from DeKalb County also urged people to "get tested!" Here's a look at the alert: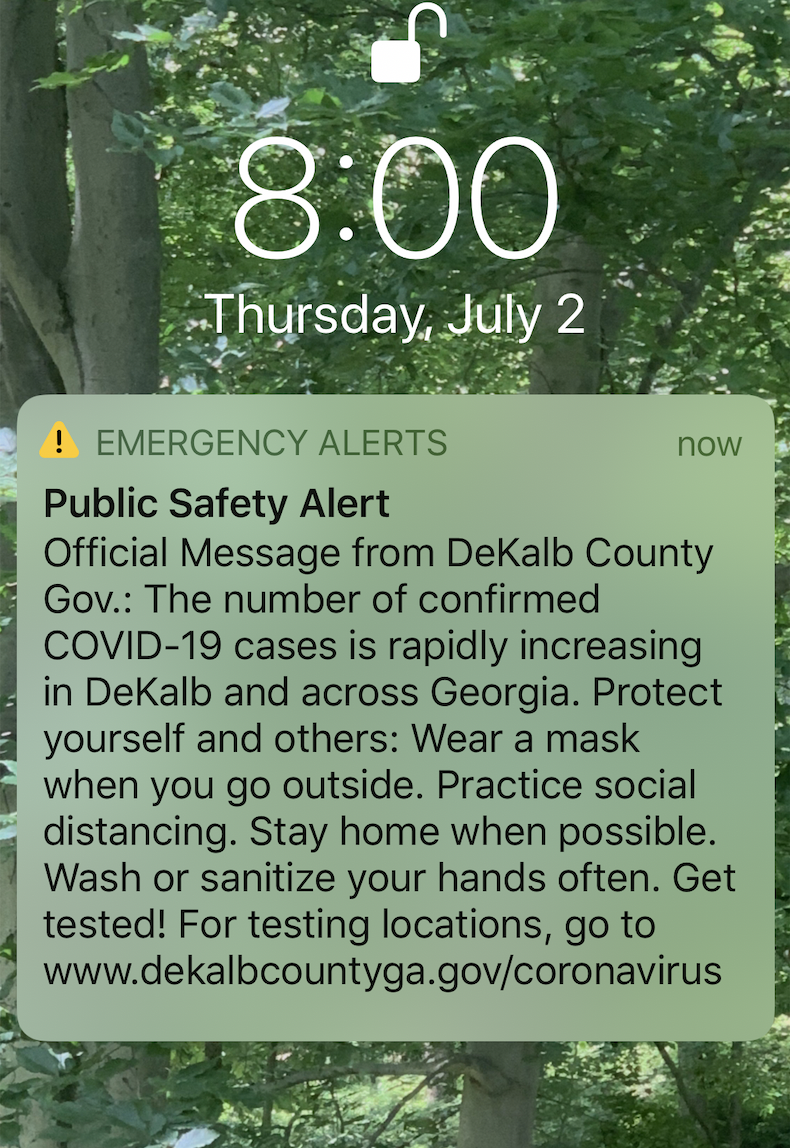 The safety alert comes as cases of coronavirus are rising across the state of Georgia. The state is one of 37 across the country seeing increases in coronavirus in the past week compared to the week before — and it's one of 10 reporting a greater than 50% increase in new cases.
Hospitalizations across the state are also increasing.