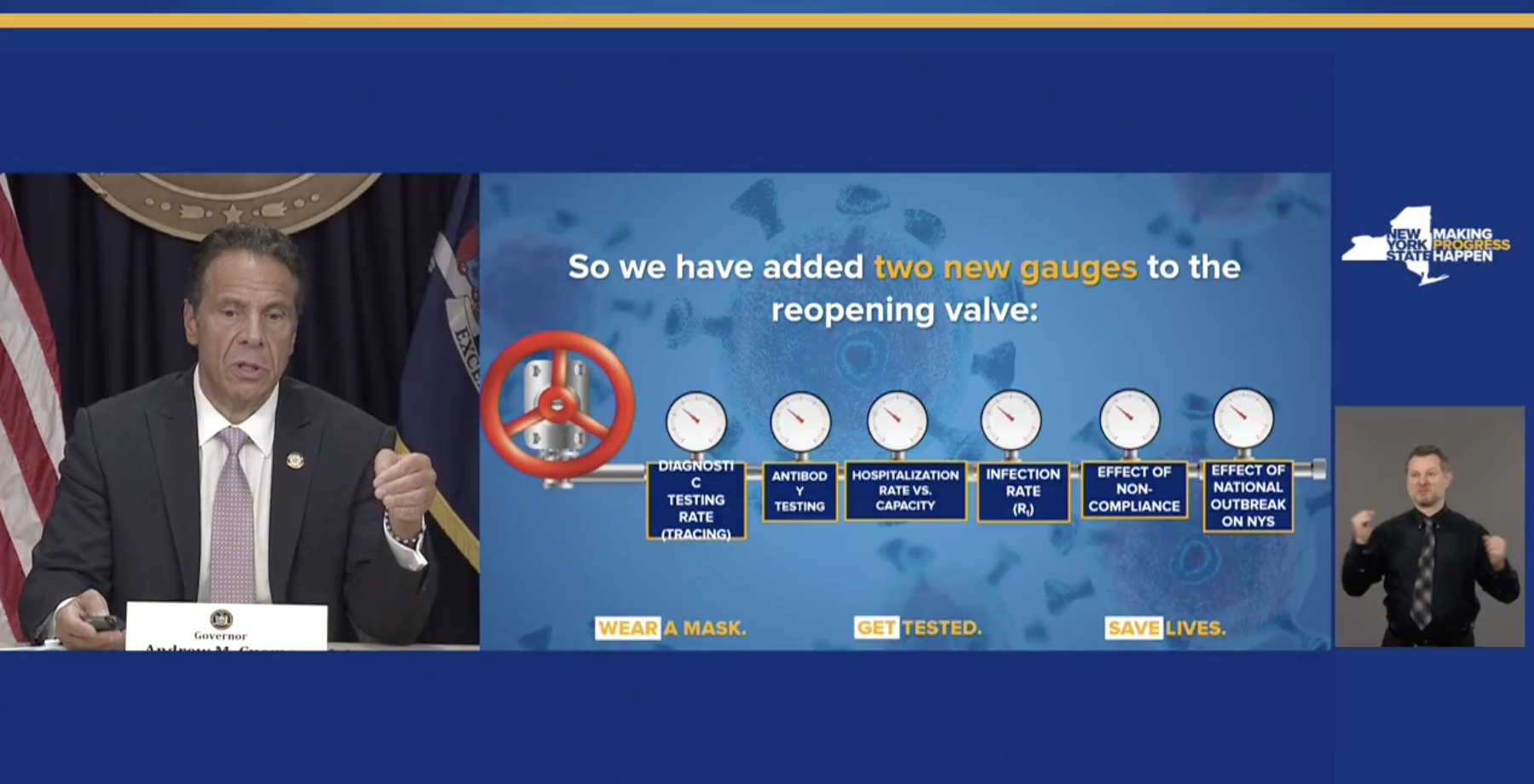 New York Gov. Andrew Cuomo said he will soon issue an emergency health order that mandates that people traveling from high-risk states must give their contact information to local officials so the state can enforce the mandatory two-week quarantine.
People traveling to New York state by plane will get a contact form to fill out. If they leave the airport without turning it back in, they will receive a summons and a $2,000 fine. Those travelers may also be brought to a hearing and be forced to quarantine.
New York currently requires anyone traveling from a state with a high infection rate to quarantine for at least two weeks once they enter the state. Cuomo said there have been incidents of travelers coming to the state and not complying with the quarantine, causing outbreaks in communities.
Cuomo added that there are two threats to the state's success in battling coronavirus — people who do not comply with social distancing and other safety measures and outbreaks across the country, that could travel back to New York.
The governor said that because of these two new threats, state officials are adding two new factors to the list of considerations for reopening.
The state previously used three "gauges" on the "reopening valve": Diagnostic testing rate, antibody testing and hospitalization rates.
Cuomo said today that along with those three factors, the state will now also consider the effects of non-compliance and the effect of the national outbreak outside of New York.