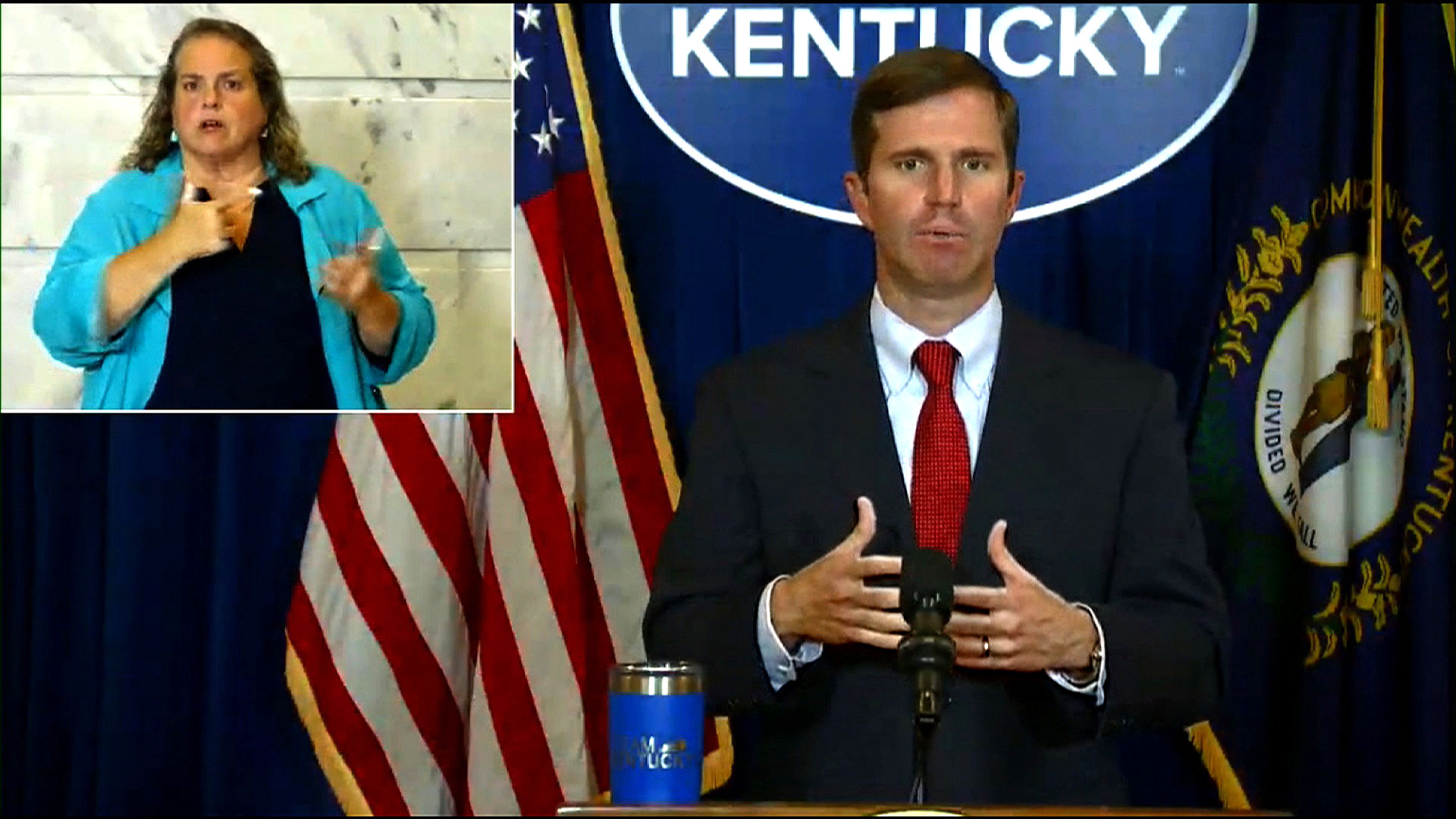 Kentucky Gov. Andy Beshear on Sunday announced the largest single-day total of new Covid-19 cases in the state, with 979 newly reported cases.
According to the governor's office, 30 cases were from children 5 years old and younger.
"I'm here to tell you now, that Sunday was a rude wake up call. Sunday is a warning, it's a shot across the bow. If we don't intervene, then we're going to see the fate here in Kentucky that they're seeing in some of these other states," Dr. Steven Stack, commissioner of the Department for Public Health, said Monday.
On Monday, the state announced 258 new cases of Covid-19.
"I expect that number will grow some tomorrow while it's still catching up and unfortunately I expect the number to be much higher by Wednesday or Thursday," the governor said. 
Beshear said the state also issued a travel advisory. The state is asking anyone who goes to a state with over a 15% positivity rate to quarantine for 14 days when they return.
"This is a request," Beshear said. "Let's make sure that we're not bringing this back into our communities."