California, the first state to shut down months ago, has now become a coronavirus hotspot, surpassing New York with the most coronavirus cases in the nation.
Earlier this month, the governor shut down bars and indoor operations for restaurants and other businesses hoping to limit social gatherings in enclosed spaces.
According to Johns Hopkins University data, California has reported more than 409,000 Covid-19 cases.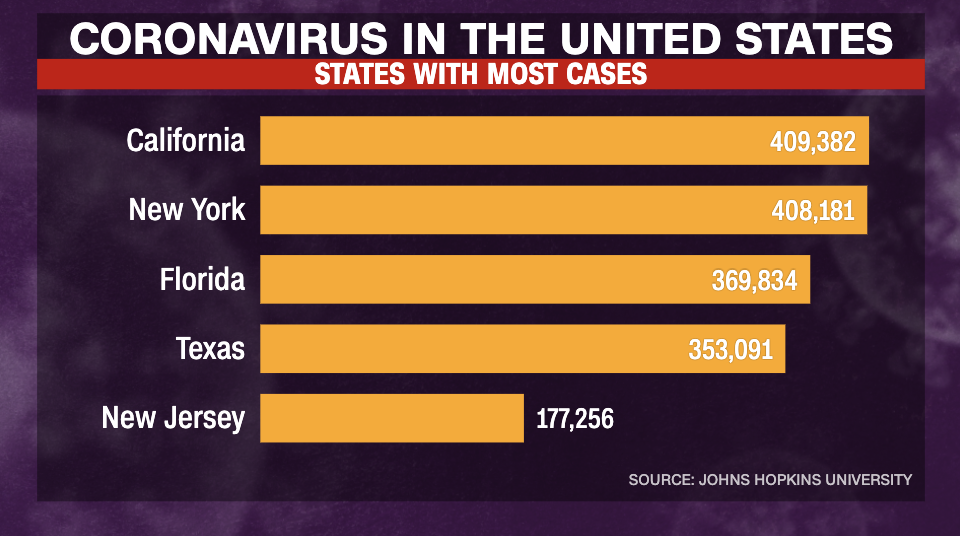 In Los Angeles, the number of daily hospitalizations hit a new high for the fourth time in a week Monday, according to officials.
Los Angeles County officials said Tuesday young people were driving the spread of the virus, with 57% of new cases reported in people under 41 years old.
"The tragedy of what we are witnessing is that many of our younger residents are interacting with each other and not adhering to the recommended prevention measures," Dr. Barbara Ferrer, the county public health director, said in a statement.
Los Angeles Mayor Eric Garcetti told CNN earlier this week he was on the "brink" of issuing another stay-at-home order for the city, urging residents to avoid gatherings.