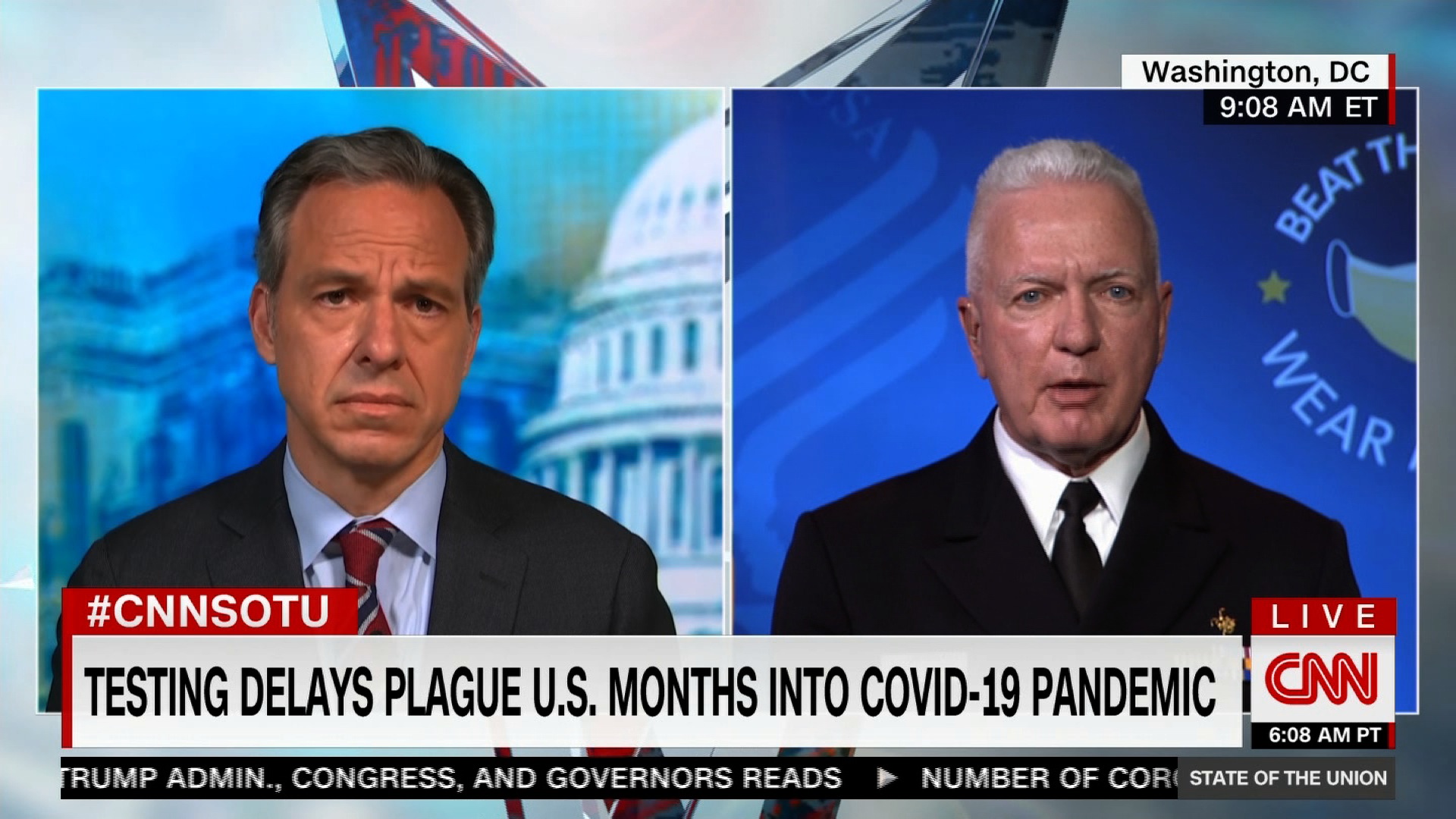 Admiral Brett Giroir told CNN that Covid-19 testing must be brought under control as it relates to access and turnaround times.
"I'm never going to be happy until we have this under control," he said. "[W]e're going to continue to push every single day to improve the testing, the type of testing that we have, in the rapidity of turnaround." 
Giroir, a member of the White House's coronavirus task force, said "we are not going to stop our efforts until testing is exactly where we want it to be with rapid turnaround times."
Giroir said that over 54 million tests have been done, 770 thousand a day, which is a "140 fold increase in terms of turnaround."  
Around a quarter of the tests are point of care, with a 15 minute turnaround and that another quarter are done at local hospitals and labs, with a general turnaround of 24 hours, according to Giroir.  
"The delays that most people talk about are at the large commercial labs that perform about half the testing in our country," he said. 
The data says that the average turnaround is about 4.27 days, according to Giroir.
"I follow that morning and evening, I know exactly when it's ordered and when it's resulted," he said. "We are trying to bring that down."
This week, pool testing was authorized at Quest and LabCorp, which will improve efficiency, Giroir said.