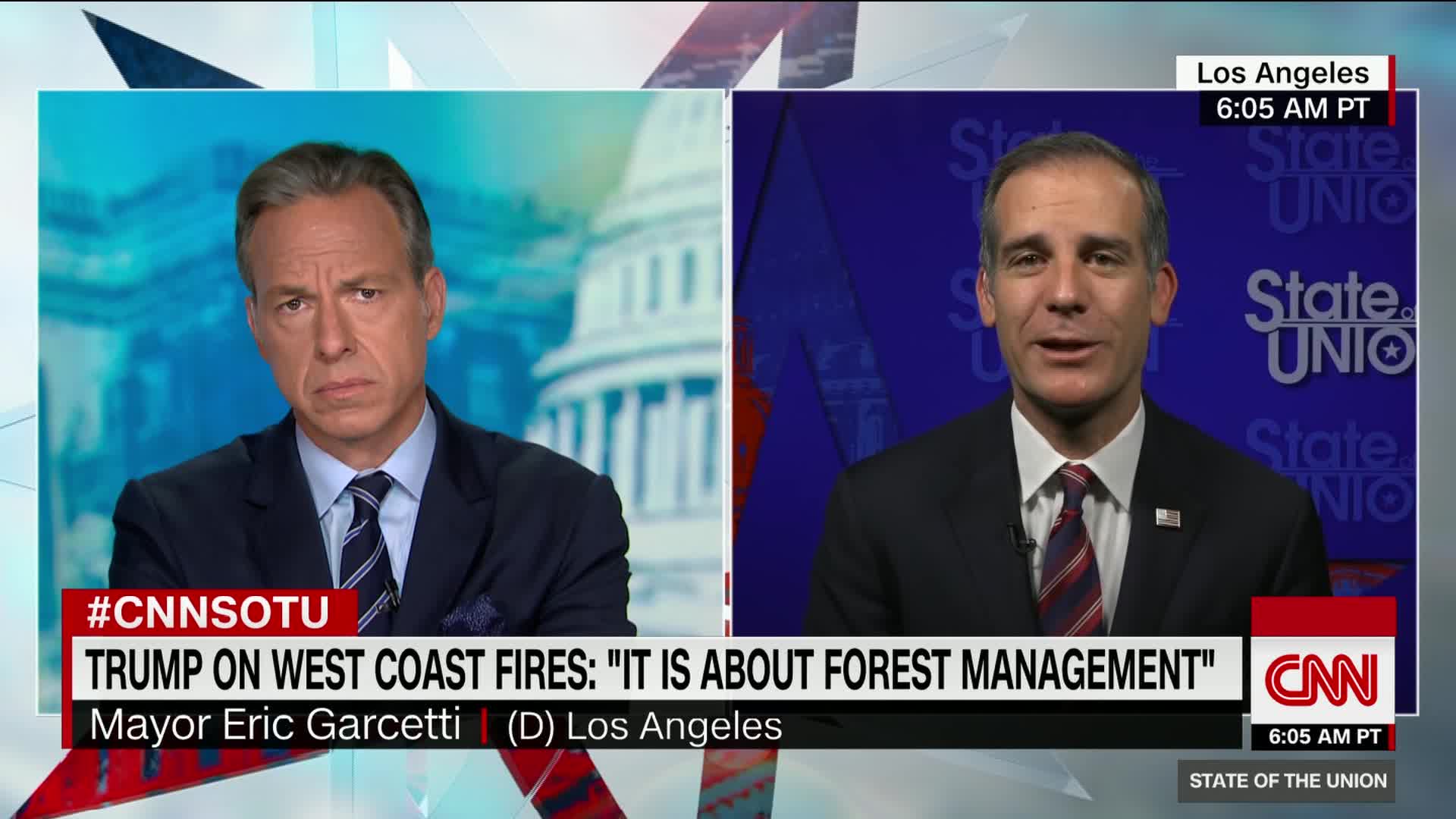 In an interview with CNN today, Los Angeles Mayor Eric Garcetti said that he "unquestionably" would have acted sooner against the coronavirus if he had known what President Trump knew in early February, as detailed in Bob Woodward's upcoming book.
Here's the exchange:
TAPPER: "This week, we learned from reporter Bob Woodward that President Trump was aware of the serious threat posed by the coronavirus in early February, even as he repeatedly downplayed it and dismissed it in public.
You issued your first stay-at-home order more than a month later, March 19. Do you think, if you had known in early February what we now President Trump knew, you would have acted sooner?"
GARCETTI: "Unquestionably.
And, look, you put it great in the opening. This was a rough week for the President, because he's failing on the basics, the basics of supporting our troops, the basics of responding to a fire, the basics of managing the worst health pandemic that we have had.
We were the first city to close things down, the first city to offer widespread testing. But we had to go it alone. And we heard that consistently. That's up to the states. That's up to the local governments.
I had firefighters providing tests to people, volunteers who would give their time because we had no leadership at the national level.
And, yes, if we had known and had leadership that didn't say, calm, but actually allowed us to do the work and provided us the resources to do so, we would have taken action much earlier, and thousands of lives in my city and, obviously, maybe tens of thousands, if not 100,000 lives in America could have been saved."