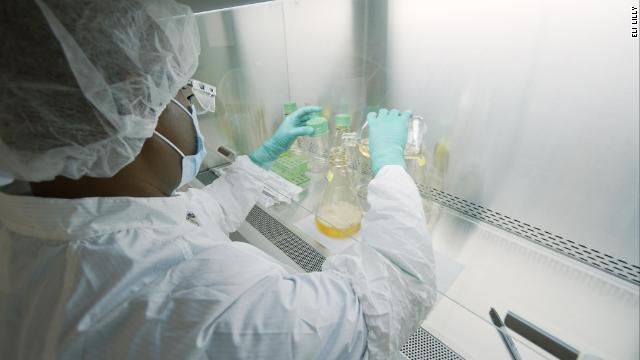 The US Food and Drug Administration said Monday it had issued an emergency use authorization for Eli Lilly and Co's investigational monoclonal antibody therapy bamlanivimab to treat mild to moderate coronavirus infections in adults and children.
"Monoclonal antibodies are laboratory-made proteins that mimic the immune system's ability to fight off harmful antigens such as viruses. Bamlanivimab is a monoclonal antibody that is specifically directed against the spike protein of SARS-CoV-2, designed to block the virus' attachment and entry into human cells," the FDA said in a statement.
"The FDA's emergency authorization of bamlanivimab provides health care professionals on the frontline of this pandemic with another potential tool in treating COVID-19 patients," Dr. Patrizia Cavazzoni, acting director of the FDA's Center for Drug Evaluation and Research, said in the statement. "We will continue to evaluate new data on the safety and efficacy of bamlanivimab as they become available."
Road to authorization: The FDA authorization was based on a study published in the New England Journal of Medicine in October. It found that the treatment seemed to lower the risk of hospitalization and ease some symptoms in a small number of patients with mild to moderate case Covid-19.
The Phase 2 trial involved 452 patients, some of whom received the treatment and some of whom received a placebo.
Only 1.6% of patients who received the treatment had to be hospitalized or seek care at the emergency room. For patients who got the placebo, the rate of hospitalization was 6.3%. 
Eli Lilly announced it had struck a $375 million deal with the government for 300,000 vials of the antibody treatment, pending emergency use authorization, to be delivered in the two months after.
The company said it planned to have 100,000 doses ready to ship within days and would manufacture a million doses by the end of 2020. The treatment would be provided to patients at no cost.
The FDA said that based on its review of the evidence available, it was "reasonable to believe that bamlanivimab may be effective in treating non-hospitalized patients with mild or moderate COVID-19" and that "the known and potential benefits outweigh the known and potential risks for the drug."