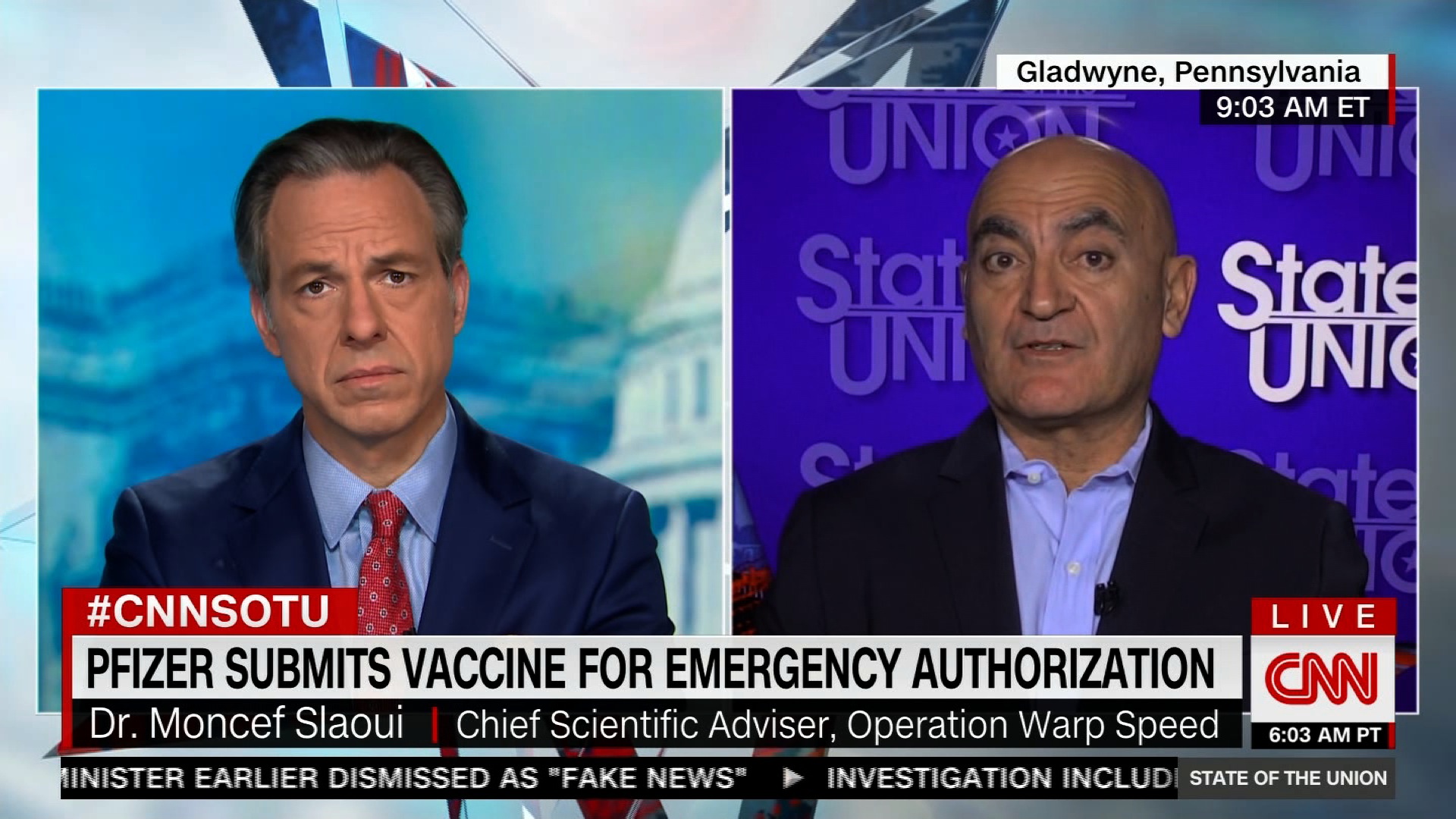 Dr. Moncef Slaoui, the head of the government's effort to develop a vaccine against Covid-19, said the first Americans to receive a coronavirus vaccine could get it as soon as Dec. 11.
On Friday, Pfizer submitted an application to the US Food and Drug Administration for emergency use authorization for their Covid-19 vaccine candidate, and an FDA vaccine advisory committee is slated to meet December 10.
Slaoui said that means, if approved, the vaccine could be rolled out the next day.
"Our plan is to be able to ship vaccines to the immunization sites within 24 hours from the approval, so I expect maybe on day two after approval on the 11th or the 12th of December," he told CNN Sunday morning.
Remember: Experts have said that initially there won't be enough vaccine for everyone. The highest-priority groups, which include health care workers, the elderly and people with underlying medical conditions, will get the vaccine first.