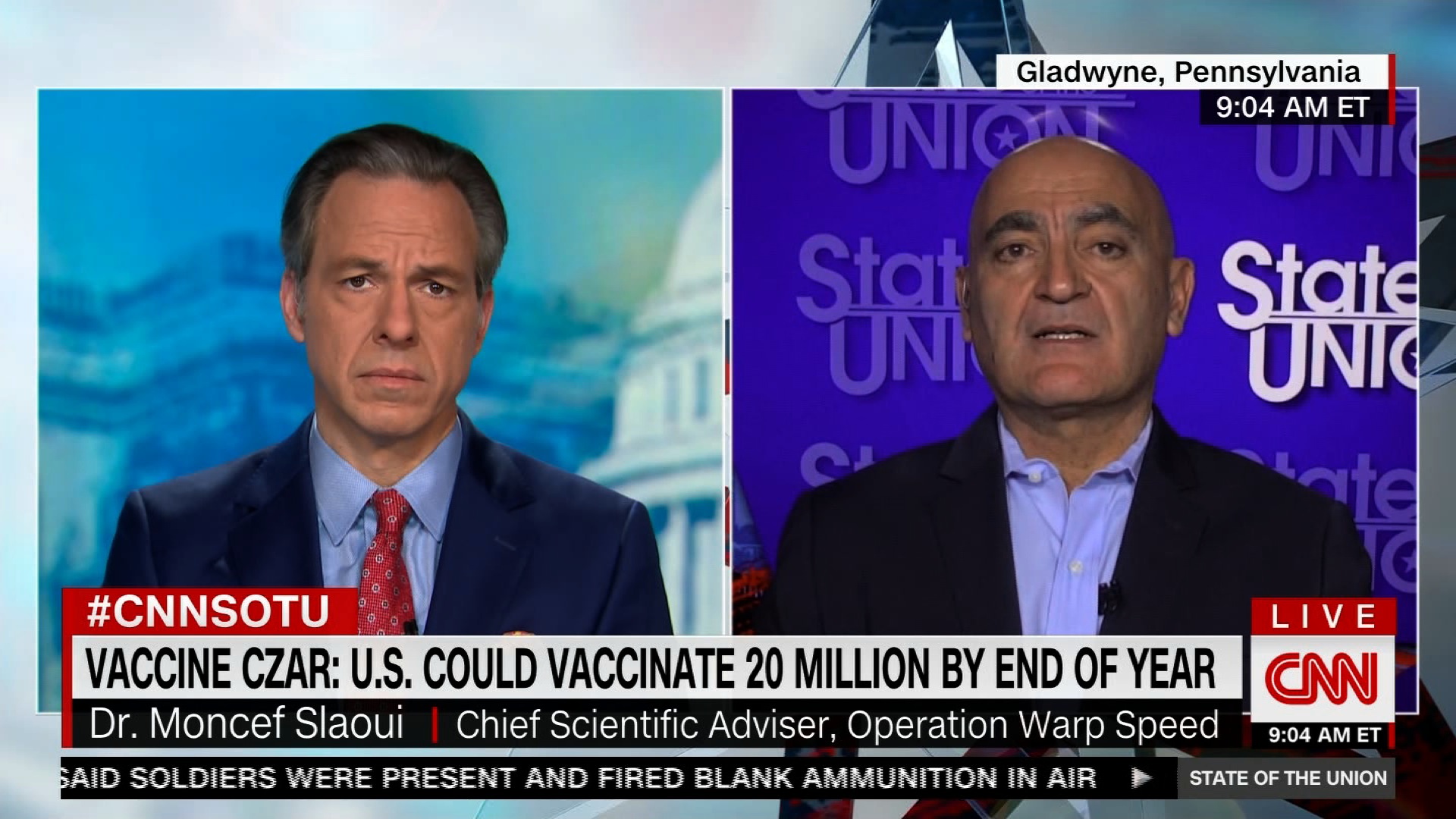 Dr. Moncef Slaoui, the White House vaccine czar, told CNN's Jake Tapper today that he expects children will be able to receive the coronavirus vaccine some time in the middle of next year.
Slaoui, who is the head of the US government's efforts to develop a vaccine, said at this point the lowest age that children have received a vaccine during the trials has been 12- to 14-year-olds in the Pfizer trials.
"I don't know whether the FDA will approve the vaccine for use down to that age. Maybe they will stop at 18 years of age and above," he said.
Slaoui said that the government is planning to run clinical trials into younger adolescents, and then toddlers and infants on "an expedited basis" in the coming months.
He said that he expects by May 2021 that " toddlers, 4, 5 years old and down to 12 months old" could receive a vaccines, adding that first, "we need to run those clinical trials on an expedited basis."