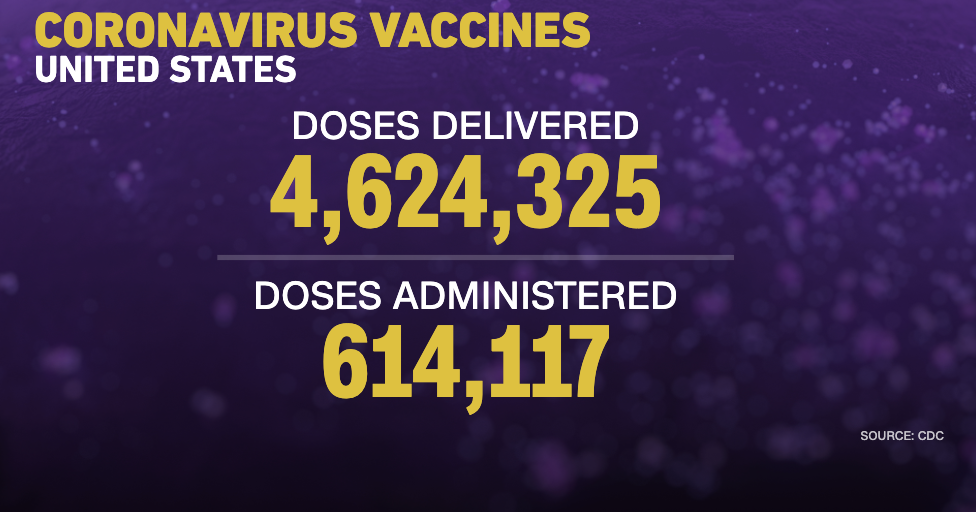 At least 4,624,325 vaccine doses have been distributed in the US and at least 614,117 doses of the vaccine have been administered, according to the US Centers for Disease Control and Prevention.
In terms of cases, according to Johns Hopkins University's tally, there have been at least 18,255,974 cases of coronavirus in the country. At least 323,274 people have died in the US from coronavirus. 
So far today, Johns Hopkins has reported 25,732 new cases and 509 reported deaths.
The totals include cases from all 50 states, the District of Columbia and other US territories, as well as repatriated cases.